Introduction of New Club Executive & Staff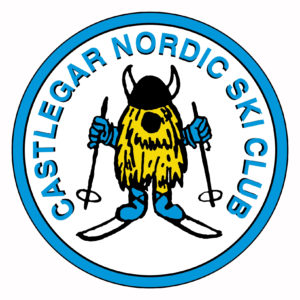 Introduction of the Castlegar Nordic Ski Club Executive and Staff for 2021/2022
Greetings to all our Club members!  This posting is to update you on the recent changes to the Club Executive and staff for the coming year.  I am honoured to be assuming the role of President and very excited to be part of an incredibly talented team dedicated to making our Paulson Cross Country Ski Trails better than ever.
As a result of the election of Officers and Directors at the October 14th Annual General Meeting, as well as the appointment of two additional Directors at the first meeting of the new Club Executive on November 1st, the newly constituted Executive of the Castlegar Nordic Ski Club are:
       Al Skakun, President
       Kathy Sykes, Vice President
       Jim Guido, Treasurer
       Greg Richards, Registrar
       Winston Fayant, Immediate Past President
       Edith Falkenberg, Director
       Jon Underwood, Director
       Carol Andrews, Director
       Mike Lynn, Director
       Kere MacGregor, Director
       Ida Price, Director
As mentioned, our new Executive team had its first meeting on November 1st and is now working on several fronts to ensure the Club is ready for the start of the ski season and to continue to deliver on our mission of providing a safe, affordable, family-oriented, recreational skiing opportunity of exceptional quality for all our members and visitors.  Your new Executive members are positive, keen, and already hard at work.  Our current priorities include all aspects of season readiness, sharing work 'portfolios', continuously improving grooming strategies, implementing new technology for fee payments and track setting reports, reviewing safety elements and, as always, watching the financials.
We are also extremely fortunate to have a talented and competent crew of staff on board this year – some returning and some in new roles.  Chris Anderson will lead our dedicated grooming team which will include Murray Bennett, Chris Sykes, Norm Ouellet and Rolf Hartman.  The youth Skier Development Program sessions will run again this winter under the very capable leadership of Rolf Hartman, Simon Cretien and Bronwen Lewis.  Fred Anderson is joining us for the first time this year in the new Club Administrator position, expediting many of the tasks that will keep our fee collection, registration and daily operations running smoothly.  Last, but certainly not least, our incredible member volunteers have already begun to step forward to take on the critical fee collection, cabin wardens, and safety roles, without whom we could not operate.
The one large gap we currently face on our Executive team is the vacant Secretary position.  As well, we could always benefit from an additional Director.  An individual with experience or interest related to grant writing, fund raising, corporate sponsorships and promotions, etc. would be especially welcome.  If you have an interest in contributing to your Club, in the Secretary role, as a Director, or as a part time 'volunteer specialist' please let us know.
If you have any suggestions, input, or concerns you wish to share with the Club Executive at any time, please don't hesitate to reach out to me or any of the Executive members through our email at [email protected].
I wish you all a great ski season, with excellent tracks, through perfect snow, on amazing trails!
Best regards,
Al Skakun, President
Castlegar Nordic Ski Club